Stop Strangling The Middle Class
In 2005 the Liberal Party placed a 325 km green belt around the Greater Toronto Area, banning development on over 2 million acres across the top of the city, the largest such freeze in the world. The Liberals were warned that this would strangle the housing market and drive up prices.
The average price of a single house in Toronto was $335,907 in 2005. Now the average is close to $1.5 million. Young middle class families have little hope of buying a house thanks to Premier Kathleen Wynne and the Liberal Party. We the undersigned ask Premier Wynne to stop strangling the middle class today!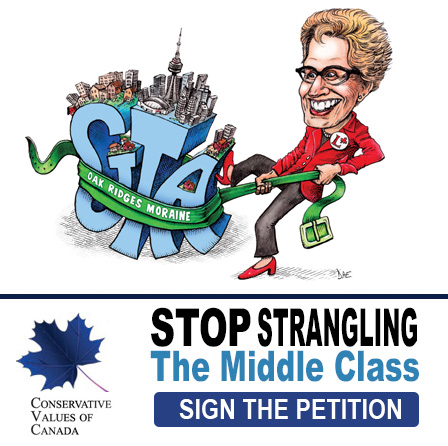 *If you are having trouble viewing this petition, please ensure your browser is up to date*