---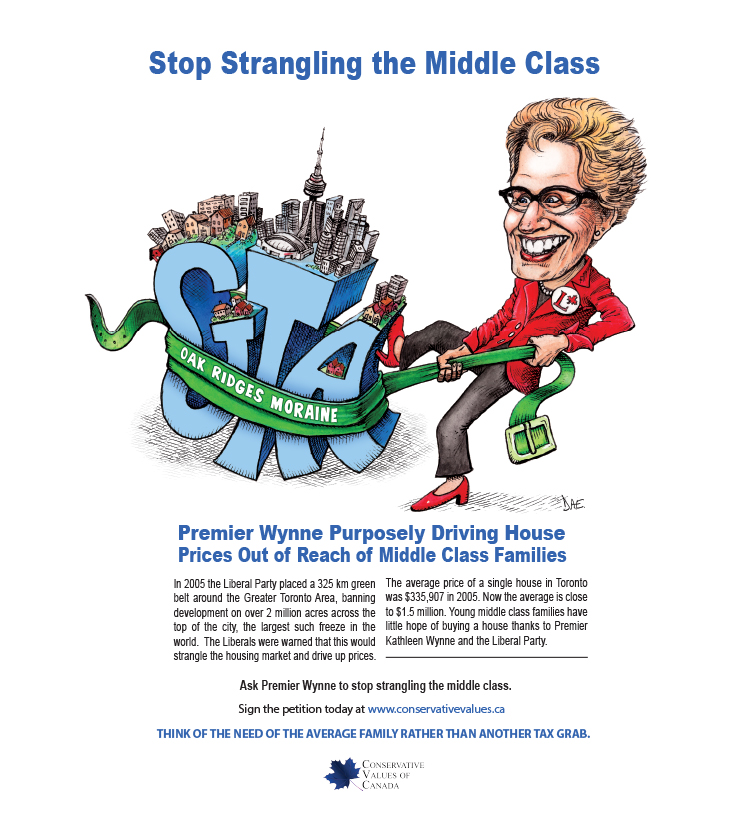 Click Here to Sign The Petition
Greenbelt forcing up home prices in GTA: Critics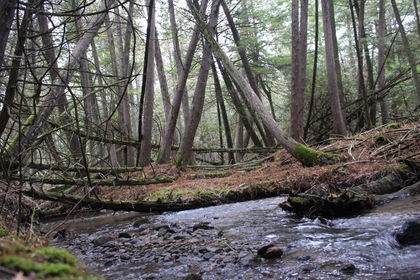 TORONTO – The Greenbelt has become a developmental noose around the GTA, forcing up home prices and squeezing out a new generation of buyers, critics say. While there are many factors affecting GTA house prices, those in the industry of building and selling homes point to the Greenbelt as a key cost driver.
New Ontario greenbelt plan will impact land supply and prices
The provincial government and the homebuilding industry remain divided over the merits of a plan to create a permanent greenbelt across the top of the Greater Golden Horseshoe.
Homebuilders warn Gerretsen:
DCN Correspondent
The provincial government and the homebuilding industry remain divided over the merits of a plan to create a permanent greenbelt across the top of the Greater Golden Horseshoe.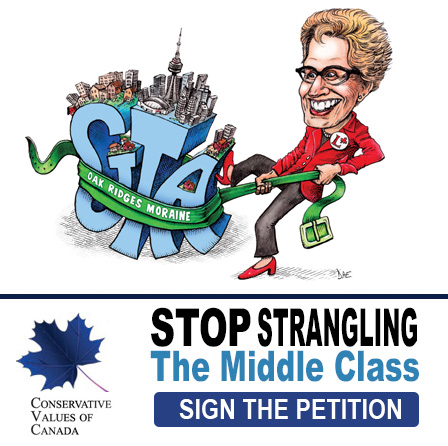 Welcome to Conservative Values
Conservative Values of Canada will exhort, inspire and mobilize like-minded Canadians to influence and affect the outcome of political decisions at the federal, provincial and municipal level.
We will promote the recognition that freedom only thrives in the context of responsibility and we will support the social, fiscal and foreign policy pillars of conservativism.
We believe that strong families and not big government are the source of national prosperity and individual freedom. We will celebrate the heritage of Canada and will be diligent in our opposition to all policies and programs that deny or denigrate that heritage.
Buried government report reveals looming fiscal crisis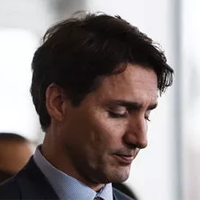 A shocking new report quietly released by the federal government admits that their finances could collapse in the coming decades if politicians don't make responsible choices.
Two days before Christmas, when most politicians and their staffers had long left their offices for the holiday break, the finance department released — without fanfare or wide notice — a surprising update on long-term economic and fiscal projections. Read More
The Bail-In: Or How you Could Lose
Your Money in the Bank
Buried in the Liberal Federal Budget that was introduced on March 22, 2016, under Chapter 8 – Tax Fairness and a Strong Financial Sector, was a section titled "Introducing a Bank Recapitalization 'Bail-in' Regime." Simply stated, in the unlikely event of a large bank failure, the Government proposed it would reinforce that bank shareholders and creditors are responsible for the bank's risks – not taxpayers.
What that means is that shareholders, bondholders and depositors, rather than taxpayers, are responsible for the bank's risks in the event of a failure. During the 2008 global financial crash, banks that were deemed "too-big-to-fail" were bailed out by the government, meaning the taxpayer footed the bill. None of the banks were Canadian banks, but it does need to be noted that Canadian banks received some $114 billion from Canada's federal government. This was against the background of Canadian banks being declared "the most sound banking system in the world." At the time, the government denied there was any bailout, preferring to use the term "liquidity support." To put the amount in perspective, $114 billion is roughly 7% of Canada's GDP.
Trudeau's Bail-In Now Law to Allow
Banks to Confiscate Your Deposits
On June 22, 2016 Bill C-15 became law along with its controversial "Bail-In Regime". In the crash of 2008 governments "bailed out" banks with billions of dollars. The next time around banks will be permitted to seize your deposits and exchange them for shares, shares in a failed bank.
Some say that Canadian banks are so strong Canadians don't have to worry. But the experts say "Canada is in Serious Trouble". DBRS, Moody's and Standard and Poors all have downgraded Canadian banks to a "negative" outlook. The Bank of Canada says our housing market is 30% overvalued, Deutsche Bank says 63% and CMHC says 35%. With average house prices now over $1.3 million in Toronto and Vancouver, a crash appears imminent.
Canadian banks have over $1 trillion invested in residential mortgages. If values come down, banks could easily find themselves under water at which time they will be permitted to take your hard earned deposits to pay their debts.
Deposits under $100,000 appear to be covered by CDIC insurance but anything above, personal or business, will be fair game for the bail-in.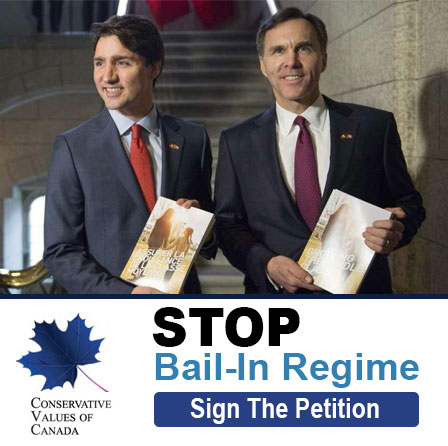 ---
---